ABOUT THE COMPANY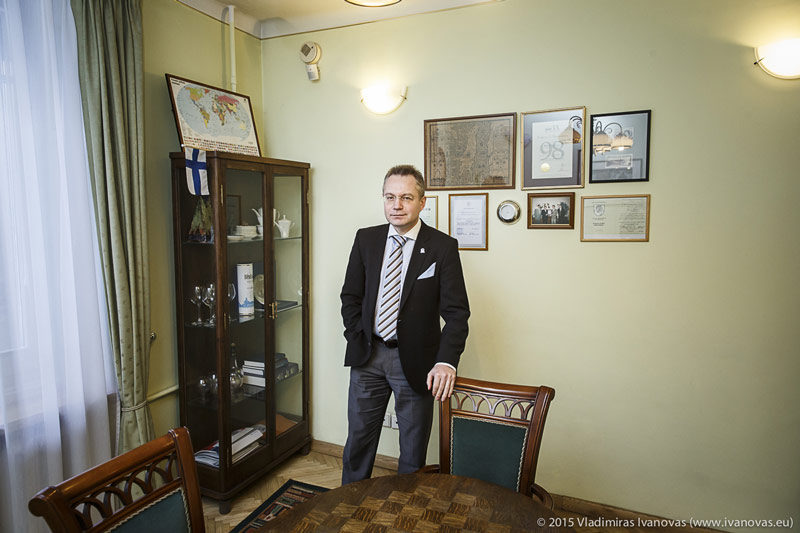 CEO Dainius Malinauskas
The legal, financial, and business consultation private limited liability company, Finreda, was founded in 1994 and since that time has specialised in the registration and servicing of enterprises in Lithuania and abroad, international corporate structuring and tax planning. We are the oldest company in Lithuania working in the areas of the registration and servicing of enterprises abroad, international corporate structuring, and tax planning.
From 1995 until 2004, Finreda was a member of the OCRA (Overseas Company Registration Agents) World Wide Group, one of the leaders in the founding and servicing of enterprises around the world, which has been operating since 1975 from its central office in Great Britain (and in turn, part of the group of companies, the Estate & General Group, which was founded in 1935). In August 2000, together with OCRA World Wide, the ISO 9001 quality system management standard was implemented for the enterprise registration and servicing services offered by the company. After the laws in Great Britain were amended in a direction unfavourable to clients, Finreda left the group in 2004.
Since 1996, Finreda has also offered legal services, specialising in the areas of company and business law, to local enterprises and individuals in Lithuania.
In order to more effectively and comprehensively serve its clients, since 1998, Finreda has offered translation services (in 19 main foreign languages).
The biggest part of Finreda's clients are enterprises (85% from Lithuania and 15% from abroad). Finreda employs lawyers, economic analysts, and foreign language specialists.
Principle services
the creation of optimal corporate structures and tax planning, including the organisation of off-shore and resident company registration and servicing as well as the opening of bank accounts in various countries around the world
legal services in Lithuania, primarily company registration and commercial law services
the organisation of tax advice, book-keeping, and auditing services in Lithuania and abroad
translation services (in 25 foreign languages)
the preparation of investment projects in Lithuania and of business plans; Lithuanian market research
Client geography
Lithuania, Latvia, Estonia, Poland, Finland, Sweden, Denmark, Germany, the United Kingdom, the Netherlands, the United States of America, Russia, Ukraine, Belarus, Kazakhstan, Uzbekistan, China (Hong Kong), etc
OUR MAIN SERVICES
ABOUT THE CEO
Dainius Malinauskas, born in 1966, graduated in 1991 from the Vilnius University Faculty of Economics and began working as an economist in the Foreign Relations Department of the Bank of Lithuania. During 1991-1992, he was an assistant in the Foreign Relations and Economics Department of the Government of the Republic of Lithuania; during 1992-1993, deputy head of the Department of International Financial Organisations in the Ministry of International Economic Relations; during 1993-1994, Assistant to the General Manager for Foreign Relations at Hermis Bank; in 1994, Supervisor of the International Settlement Section of the Lithuanian Savings Bank's International Department; during 1994-2002, Chief Financial Officer of the consultation company, Finreda UAB (in 1998, Chief Financial Officer of Finredos Auditas (Finreda Audit) UAB); and since 2002, its Director. He is fluent in English and Russian.